2019 Pins and Tshirt Design Announcement!
Thank you to everyone that submitted their ideas for the 2019 pins and t-shirts.
We had a lot of great ideas to pick from. This is the idea that we used:
"Doing a set of pins featuring four arrows and a bow.
Each arrow could represent an element — earth, wind, fire, and water"
Name: Oliver Raiser
School: Elkhorn Hillrise Elementary School
Team Name: The Electro Gamers
Thank you, Oliver!
See below the official pins and TShirts for this year!

*************************************************
Registration NOW Closed
for the 2018-2019 Season!
The Board of Directors realigned regions for the 2018-19 Season!
Double check your region before registration!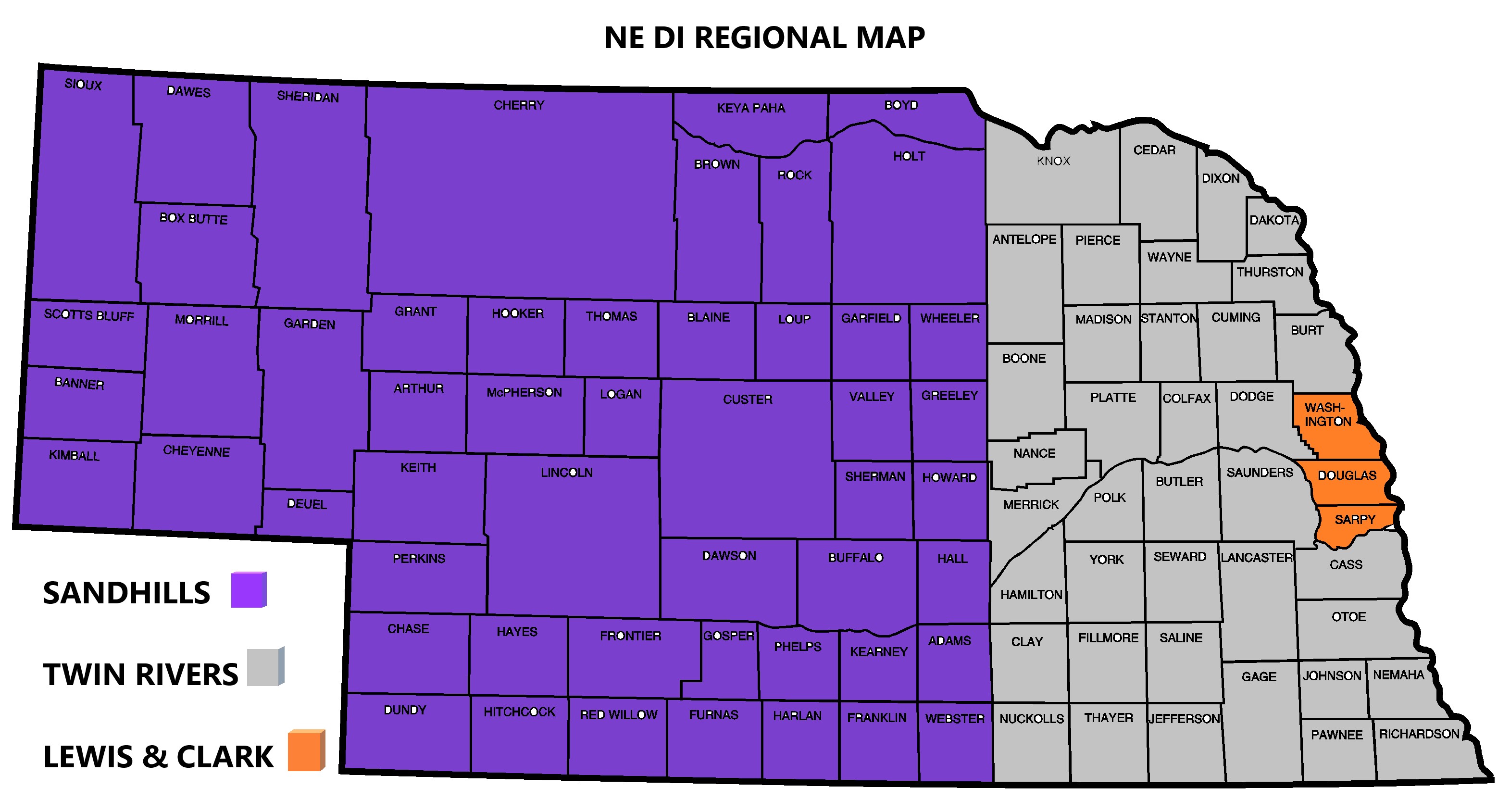 *************************************************
GLOBAL FINALS IS MOVING!!!
We're excited to announce that Destination Imagination's Global Finals is moving toKansas City, Missouri! For nearly 20 years, we have had the privilege of calling Knoxville, Tennessee home, and we are grateful to the hardworking University of Tennessee, Knoxville staff who helped us put on such a special, one-of-a-kind event for our participants each and every year.

With more than 1,400 teams now competing annually, this move will allow our organization to better accommodate attendees, including housing the event under one roof andproviding a more easily accessible location for the many teams who travel to participate.

In addition, our organization wanted to use this opportunity to explore new ways for teams to showcase their creativity. Our new location will include a much-improved prop room experience where teams will have more space to construct props and the chance to display their creative designs beyond their eight-minute performance times.

Based on feedback we received about past Global Finals events, attendees will also be able to completely customize their accommodations, allowing for tailored experiences that meet each team's needs.

Global Finals 2019, which will take place May 22-25, will mark the 20th year of this annual, international event for creative problem solvers, and we look forward to celebrating with you in Kansas City!
**************************************************************************************************************
New requirements for Appraisers! Please read very carefully!
Appraiser Policy: updated 8/25/18
Nebraska DI requires each team to provide a minimum of (1) Appraiser to serve at their Regional Tournament and if the team advances, Affiliate Finals. Appraisers must complete mandatory training each year. It is highly recommended that each team also have one secondary appraiser, trained and registered for each team. This will ensure the team will not incur any penalties if your primary appraiser is unable to attend either tournament.
It is the responsibility of the Team Manager to recruit a volunteer to serve as an appraiser for each team they manage. Choose carefully as your Appraiser will not be allowed to leave their assigned post to watch any performances throughout the tournament day. Appraiser must be able to turn off cell phone during performances–please do not recruit anyone that would be "on call" for their employment. They are not allowed to leave during performances to ensure scoring consistency.
If your team advances from the Regional Tournament to Affiliate Finals, your Appraiser MUST be able to Appraise at the University of Nebraska-Kearney as well. AFFILIATE FINALS IS APRIL 6, 2019 IN KEARNEY, NEBRASKA. No exceptions!
The Appraiser (and Secondary Appraiser) must be finalized and registered by January 15, 2019 on registeryourteam.org, NO changes after this date will be allowed. After registration is closed and the Appraiser(s) are finalized, they will receive an email within 7-10 days with a link to Verified Volunteers. This application must be submitted and pass the certification process before acceptance is guaranteed to participate in any NE DI Tournament.
NE DI is committed to the safety and well being of all our children, therefore, ALL Volunteers, Board Members, Challenge Masters, Team Managers and Appraisers are required to be certified by Verified Volunteers as they are working with children participating in DI. For any further questions on Verified Volunteers, please email Kim at kimbejot@yahoo.com
12/10/18 *After much deliberation and research, it was found that One Source is also a reputable company for Background checks. If you have had a background check done through One Source, and can provide documentation, One Source can be used as your background check for Nebraska Destination Imagination. Please send your documentation to Kim Bejot, at kimbejot@yahoo.com. This does not take the place of the background check for Global Finals.
Mandatory Face to Face Appraiser training will be held in each region after January 15 and prior to the Regional Tournament and Online Training will be required. All Training will be announced on the website and our Facebook page. If your primary and secondary Appraiser is unable to attend Mandatory training or complete online training, they will not be certified to Appraise at either Tournament. Both training opportunities (face to face and online training) are required for Appraisers to be certified.
If a team does not provide the trained/registered/certified primary Appraiser or their trained/registered secondary appraiser at their Regional Tournament, the team will be assessed a 50 point deduction on their overall scores. No Exceptions!
If a team does not provide the trained/registered/certified primary Appraiser or their trained/registered secondary appraiser at Affiliate Finals, the team will be assessed a 50 point deduction on their overall score. No exceptions!
Please choose your appraiser(s) carefully; make sure they understand the appraiser is directly responsible for impacting the team if they don't show up!
We have had to take these steps to ensure we can properly staff our tournaments and ensure scoring is fair and equitable.
Appraisers will be given an official badge to wear at Regional Tournaments and if the team advances, to Affiliate Finals. Badges must be worn at all times and be visible to adhere to the Child Protection Policy.
Team Appraisers do not appraise at Destination Imagination Global Finals.
Rising Star teams are not required to provide a team appraiser.
************************************************************************
New Child Protective Policy!
Please review!
Child Protective Policy: August 25, 2018
Our Child Protection Policy:
This policy applies to all participants of Nebraska Destination Imagination
The purpose of this policy is to protect children and young people who participate in Nebraska Destination Imagination. To provide staff and volunteers with overarching principles that guide our approach to child protection; Nebraska Destination Imagination believes that a child or young person should never experience abuse of any kind. We have a responsibility to promote the welfare of all children and young people and to keep them safe. We are committed to best practices that lead us in a way that protects and promotes a safe environment.
Nebraska Destination Imagination is committed to the safety and wellbeing of all our participants, therefore, ALL Volunteers, Board Members, Challenge Masters, Team Managers and Appraisers are required to be certified by Verified Volunteers or OneSource as they are working directly with children participating in Destination Imagination.
All prospective volunteers will be emailed the direct link to Verified Volunteers requiring submission to request certification for Tier 2 clearance, submitted by the volunteer. This clearance is required to participate in NE DI Tournaments. If you have OneSource certification, please contact Kim Bejot directly for instructions: kimbejot@yahoo.com
All information is kept strictly confidential and is only used to grant permission to work in the presence of minors.
Due to the new recommendations for Child Security Policy, NE DI cannot accept any other forms of certification in place of the Verified Volunteers Certification.
For any further questions on Verified Volunteers or certification, please email Kim at kimbejot@yahoo.com
All NE DI officials and Team Managers will be required to have credentials (supplied by NE DI) and will be required to wear them at all times during regional and Affiliate Finals.
Security will also be pronounced at tournaments as NE DI will be proactive in the safekeeping of all participants.
***************************************************************************************************************************
Do you have a great PIN and Shirt Theme idea for next season?
Ready to design? See below for some things to keep in mind!
Send your ideas to Donna:
Donna Robinson: donna@jclarknoble.com
See below for things to keep in mind!
Go to this blog and read the latest on how to design a great pin!
https://www.destinationimagination.org/blog/how-to-create-an-awesome-and-legal-pin
Copyright/Trademark Declaration for Affiliate Use
The use of any Copyrighted or Trademarked art or logos without the written permission of the owner or organization on pins, shirts or merchandise is not sanctioned or condoned by NCAPS-Nebraska Creative Association of Problem Solvers
***************************************************************